Moment of silence please.
I'm turning 30 years old in less than 2 months.
And I'll be 100% honest that I'm kind of freaking out about it all. I've been in this  weird funk the last few weeks where all I can think about is how ancient I am ( older people reading this blog: yes, I realize 30 is young but please let me be hysterical on my own blog. thanks). Not only am I ancient but I feel so…directionless.
My brain is torn between two vastly different mindsets right now. The rational part of me is telling me to invest in some stocks, buy a house, think about my 401K because RETIREMENT,  get married, have babies or alternatively don't get married and just accumulate more cats.
Basically my rational self is telling me to grow up. Like I need to do more grown up things like fold my clothes and hang them up after I take them out of the dryer or meal prep! Because those seem like extremely adult things.
Then there is another part of me that just wants to quit my job, sell all my possessions and buy a one way ticket to Brazil, and work odd jobs while traveling  the world while accumulating a lover in every country–because in this scenario slut shaming doesn't exist. I'd learn like 10 languages and write a book about my adventures and just explore the world. I'd also be super hot and have a very big afro because that just seems like the appropriate hair to have while living this lifestyle–easier to maintain and such. I would just be eat, pray, loving my way through the rest of the world forever.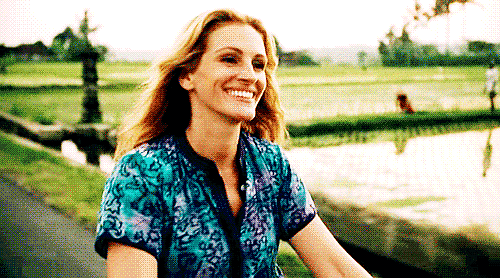 So what does this all mean?
I think on one hand its obvious there is a part of me that wants to have a collection of cats or men. OR BOTH. So I'll need to find away to address that. But I think more importantly I'm realizing that I'm almost 30 (IN TWO MONTHS!) and I have no idea what I want to be when I grow up.
I just know that I don't want to be whatever the hell I am now.
If anything I've mastered the adult world of working. I'm a Type A person so it was no secret I was headed to a life of workaholic-ness. But you know what sucks? Being in your 20's and being too tired to even get off the couch after work because you are so exhausted from adulting all day long. Or realizing you've lost touch with people you really care about because of LIFE and shit.
When I 10 and role playing my future life using my Barbies I did not plan for a scenario where I'm standing in the kitchen in my underwear microwaving my dinner while drinking wine directly out of the bottle. I DIDN'T SIGN UP FOR THIS!
As I write this, I'm thinking…
I think…I'm bored.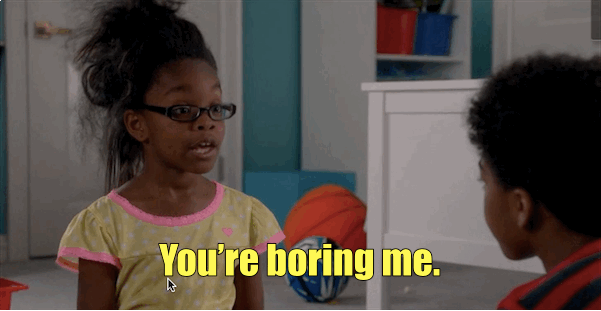 Like I feel hella uninspired right now.  My life feels stale and I feel like there is no movement. Yes, things are happening. Life is happening. In terms of my "needs" being met they are. I have a (really nice) roof over my head, jobs (yes that's jobs plural),  I have (too much) food to eat, I have family and friends. I have a life…kinda. Nothing juicy really happens but maybe that's a good thing.
But…I'm bored. Maybe that's why I'm feeling so weird being 2 months away from a milestone birthday…deep down I'm terrified this will be my life forever. :(
Also, social media be damned because I got into the mindset of thinking everyone else was having a way more thrilling life than me so I deactivated my Facebook account to maintain my sanity but then I had to get back on there because I needed to talk to someone and I realized I didn't have their contact information! WHY GOD WHY?!
So anyway, in the next two months I need to find a way to inject a strong dose of adrenaline to my mind, body and spirit before I hit this milestone birthday. I essentially need a way to refresh my life that doesn't involve buying a one way ticket to Jamaica, getting box braids and falling in love with a closeted gay man  and getting my groove back….before said closeted man and I have a bitter divorce where he tries to steal all my money.
(Check out the REAL story of how Stella Got Her Groove Back, y'all!)